Welcome to geoffreymiller.info, my personal blog.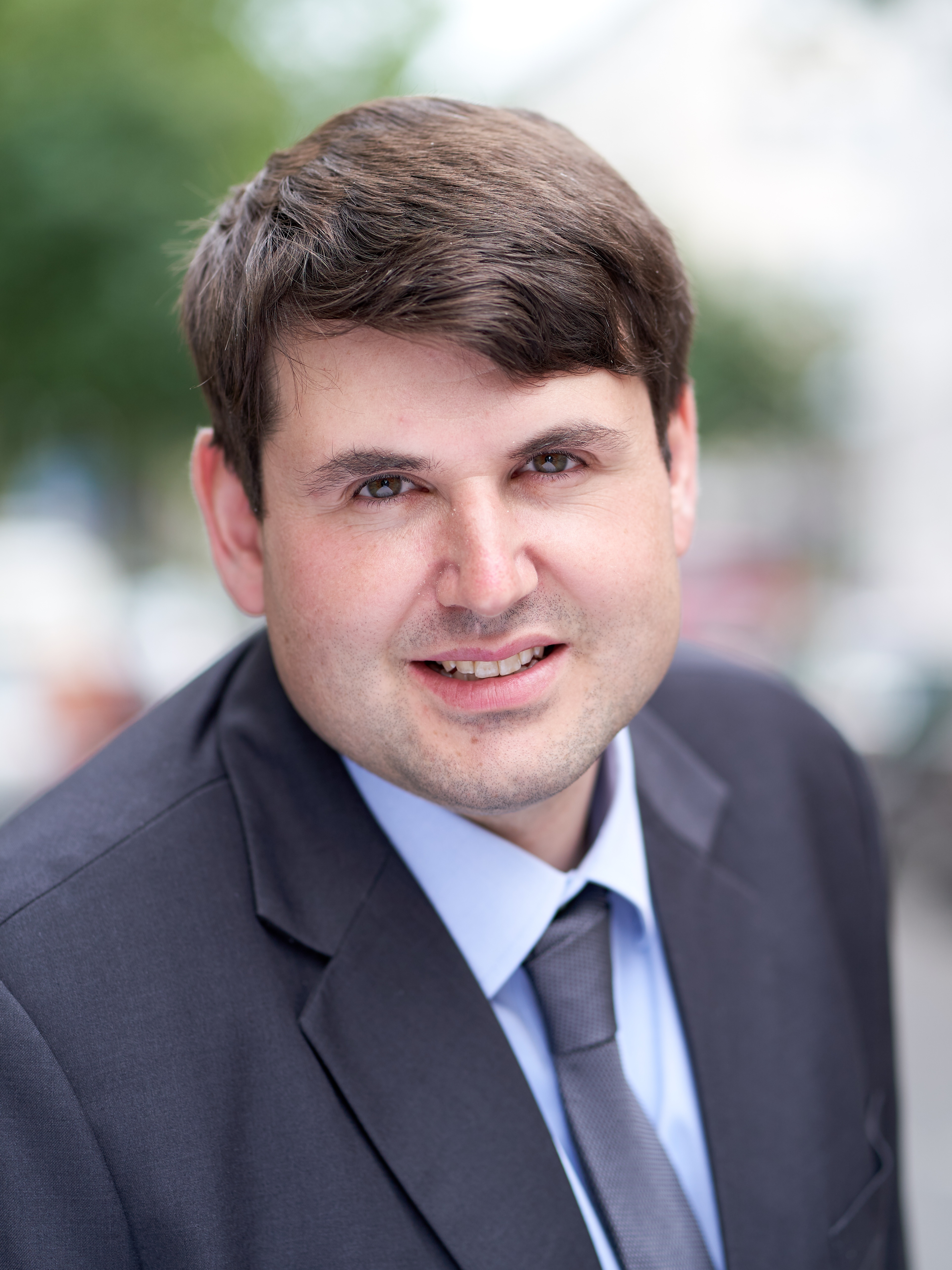 I'm a freelance German to English translator based in New Zealand. This is my personal blog. For translations, please see my business website, Geoffrey Miller Translations.
My interests focus on politics and languages. In addition to my native English, I speak German, Spanish, Swedish, Arabic and Russian.
You can contact me by e-mail at geoffreymiller@gmail.com. Please do not hesitate to contact me with any questions or comments, or if you would like a copy of my CV.
A profile about me is also available on the University of Otago website.
With Mark Blackham at Blackland PR, I am the co-author of the MP careers study which is updated after each New Zealand General Election.
Media and publications
Items authored or co-authored by me are marked with two asterisks (**). Other particularly noteworthy items are marked with a single asterisk (*).
2019:
**Weekly Radio 1 political panel with John Moore (audio, 4 November, 29 October, 21 October, 14 October, 7 October, 30 September, 16 September, 9 September, 2 September)
*Al Jazeera "doing a sterling job covering the situation" in Sudan (Your NZ, 12 June)
Worldwide coverage of Christchurch mosque massacres (Your NZ, 17 March)
2018:
What your job says about you (Blackland PR, 4 November)
Political Roundup: What's wrong with our politicians? (NZ Herald, 31 October)
*MP careers: NZ's 52nd Parliament (Blackland PR, 30 October)
*A breed apart? MPs are now birds of a different feather (Dominion-Post, 23 October)

Budget 2018: How social media reacted (Radio New Zealand, 17 May)
German reaction to Ardern visit (Your NZ, 19 April)
Jacinda Ardern meets with Aussie counterpart Malcolm Turnbull in Sydney (NZ Herald, 2 March)
2017:
*The House representing the middle class (Newsroom, 4 October)
*National, NZ First MPs share backgrounds (Otago Daily Times, 3 October)
*Young voters are looking for substance (Your NZ, 14 June)
Political Roundup: Youthquake unlikely to shakeup NZ politics (NZ Herald, 14 June)
2016:
All the Kiwis who got the US election result wrong (Kiwiblog, 2 December)
Political Roundup: Labour languishing outside the zeitgeist (NZ Herald, 29 November)
**John Key v Donald Trump – the five similarities (Weekend Herald, 26 November)
*Key's departure "will leave Parliament exposed" (Your NZ, 21 November)
**John Key New Zealand's only bulwark against 'Trump effect' (National Business Review, 18 November)
Political Roundup: In defence of Gareth Morgan's new party (NZ Herald, 5 November)
Political science congress snippets (Your NZ, 27 July)
*Troubled by Trump? Meet Rodrigo 'The Punisher' (Radio New Zealand, 12 May)
Political roundup: The search for New Zealand's Trump (NZ Herald, 25 April)
MPs' occupations (Kiwiblog, 24 April)
Is NZ ready for a Trump (or Sanders)? (Your NZ, 24 April)
**Is New Zealand ready for its own Donald Trump? (Herald on Sunday, 24 April)

*More generalist and careerist MPs (Your NZ, 21 April)
*MPs increasingly lacking work experience outside politics (Newstalk ZB, 20 April)
*What did MPs do before Parliament? (NZ Herald, 20 April)
*Political roundup: Increasing hatred for John Key? (NZ Herald, 29 February)
*Could we end up like Sweden? (Kiwiblog, 26 February)
Political roundup: Is 'political violence' escalating in NZ? (NZ Herald, 25 February)
*Dangerous level of political vitriol (Your NZ, 24 February)

2015:
Political roundup: The government's Campbell Live budget (NZ Herald, 22 May)
2014:
Miller on Dotcom (Kiwiblog, 9 October)
**The Downfall of Kim Dotcom (The Diplomat, 6 October)
**Twitter 2014: Left! Left, right, left! (Herald on Sunday, 28 September)
**Twitter 2014: Colin's campaign of colour & cringe (Herald on Sunday, 21 September)
**New Zealand election: National party's John Key claims victory – as it happened (Guardian live blog, 20 September)
**Election rules not enough to stop Twits (Newshub/3 News, 20 September)
**Decision 14: Top tweets (Newshub/3 News, 20 September)
**Twitter 2014: Short and tweet on tax policy (Herald on Sunday, 14 September)
**Der Deutsche Kim Dotcom wirbelt den Wahlkampf durcheinander (Der Tagesspiegel, 12 September)
*Dirty politics part of the job – study (Stuff, 8 September)
*One third of MPs are 'career politicians' – study (NZ Herald, 8 September)
Professional politicians at heart of 'dirty politics' (Scoop, 8 September)
**Twitter 2014: Election jibes hog tweetspace (Herald on Sunday, 7 September)
Twitter Top 100: My take (Matthew Beveridge, 5 September)
A closer look at the Twitter top 100: Print journalists (Matthew Beveridge, 4 September)
A closer look at the Twitter Top 100: The right wing pundits (Matthew Beveridge, 3 September)
A closer look at the Twitter Top 100: The left wing pundits (Matthew Beveridge, 2 September)
A closer look at the Twitter Top 100: TV/Radio Journalists (Matthew Beveridge, 1 September)
Geoffrey Miller : politics, media, language, translation, travel (National Library record, 31 August)
**Twitter 2014: Twitter puts own spin on debate (Herald on Sunday, 31 August)
**Twitter 2014: Top 100 list sparks tweet storm (Herald on Sunday, 24 August)
**Twitter 2014: Dirty Politics – the verdict in brief (Herald on Sunday, 17 August)
**Top 100 tweeters to follow this election (Herald on Sunday, 17 August)
**Twitter 2014: Epsom all a-twitter; but will it count? (Herald on Sunday, 10 August)
**Twitter 2014: Satirists are quite the characters (Herald on Sunday, 3 August)
**Roy Morgan New Zealand election poll results (audio, Radio Live, 1 August)
**Twitter and Facebook use in the 2014 New Zealand General Election (video, Dunedin TV, 29 July, alternative link)
**Twitter 2014: Tweets ahead of the news again  (Herald on Sunday, 27 July)
The debate about a debate, and media bias (NZ Herald, 25 July)
**Twitter 2014: Twitter hype fills lull in election race (Herald on Sunday, 20 July)
**Twitter 2014: Hashtag electioneering wields clout (Herald on Sunday, 13 July)
**Twitter trickery, Twiplomacy, and Facebook fakes (NZ Herald, 9 July)
Labour's surprisingly smart and successful weekend  (NZ Herald, 8 July)
Internet Mana Party – bound to succeed or doomed to fail? (NZ Herald, 11 June)
People: Dunedin Writers and Readers Festival official opening (Otago Daily Times, 14 May)
**Act Party selects new leader Jamie Whyte and Epsom candidate David Seymour (audio, Radio Live, 3 February)
2013:
Politics round-up: Who's killing local democracy? (NZ Herald, 29 September)
Politics round-up: Who runs New Zealand in 2013? (NZ Herald, 20 September)
Labour's future: unity or bloodbath? (NZ Herald, 13 September)
2012:
Political round-up: May 24 – Budget day (NZ Herald, 24 May)
Political round-up: Banks and Dotcom (NZ Herald, 30 April)
2009:
**ACT New Zealand and branding (Routledge, 'Political Marketing: Principles and Applications' 1st edition, 16 August)
2008:
SST on Hide (Kiwiblog, 5 October)
ACT conference (Kiwiblog, 14 March)
**Act's dilemma – what's in a name? (NZ Herald, 11 March)
2007:
**Why Small Parties Fail: a Case Study of Act New Zealand ('Political Science' journal, 1 December)
New blog (The Standard, 6 November)