Who is Simon Lusk? Examining the crucial figure in Nicky Hager's Dirty Politics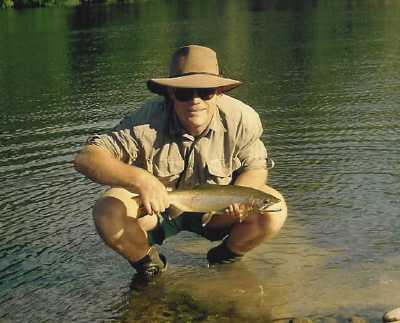 Largely lost in the discussion of Nicky Hager's Dirty Politics is a key figure – Simon Lusk.
Simon Lusk has his own chapter in the book– Chapter 5, "Simon Lusk's Plan". He also features heavily in Chapter 6 – "El Rushbo of Aotearoa". In this chapter, the role of Lusk in ending Rodney Hide's leadership of the Act Party is discussed. The Hide issue has been well discussed in the media over the past few days, and Andrew Geddis offers a useful summary.
Chapter 5 details Lusk's plan to back right-wing candidates in safe National seats. Hager includes Facebook conversations between Lusk and Cameron Slater about their promotion of Mark Mitchell for the Rodney seat ahead of more moderate Scott Simpson. At the end of the chapter, Hager quotes Lusk as saying "I have at least half a dozen people in their twenties who will be in caucus one day. It is a never ending cycle, and I am the one that is capturing all the talent, they will all be clients." (p. 66)
Why is Simon Lusk important?
Simon Lusk maintains a much lower public profile than the other players in Dirty Politics – such as Cameron Slater and Judith Collins.
But Simon Lusk is arguably the most crucial figure in the book.
The chapter "Simon Lusk's Plan" perhaps represents the strategic end-game behind Dirty Politics. So far, the main interest behind the books has so far been in the methods – the so-called "dark arts" represented by the actions of Cameron Slater/Whaleoil.  But Simon Lusk is the brains behind the tactics – with a much bigger, overarching goal than simply daily point-scoring.
What is the end-game? By successfully backing very right-wing candidates, Lusk has been changing the National Party from within. Ultimately, this is a numbers game – the more supporters that the Lusk camp has, seemingly headed by Judith Collins, the more likely they are to control the direction of the party. And not just for the next few months or year – but potentially for decades to come.
The power of the Collins faction within the National caucus may explain why John Key has been reluctant to simply dismiss Judith Collins as a minister.  Lusk is a key player behind Collins' power, through the intermediary of Cameron Slater.
So who is Simon Lusk?
Simon Lusk is probably best described as a paid campaign consultant. He is frequently talked about as a shadowy background figure – which to a certain extent, he is. However, he reveals a reasonable amount at his own informational website explaining his "Strategy, Campaign Management & Political Career Planning". Lusk describes himself on his website as follows:
Simon acts for centre and centre right candidates in both general and local body elections, for lobby groups and for referenda campaign organisations.
Simon does not want his anonymity to become the focus of a campaign. He is proud of the campaigns he has been involved in, and the professionalism he brings to campaigning. He chooses to remain out of the public eye because he believes campaign managers should be behind the scenes, and that campaign managers in the media do not win votes for clients.
Lusk also notes past clients for which he is already on record as being involved with.
Lusk also has a Twitter account, which appears to be genuine. In his Twitter profile, he describes himself as a "hunter".
We also know some information about Lusk from print coverage of him over the past few years. Lusk featured in Hager's last book, The Hollow Men, albeit in a supporting, rather than main role as Napier MP Chris Tremain's campaign manager (pp 27-8). More recently, Lusk has featured in a 2011 article about the Don Brash takeover of the Act leadership and an article pointing to Lusk's role in the anti-MMP campaign for the 2011 election.
In the blogosphere, Lusk was also the focus of a series of posts at The Standard, beginning in March 2012 (some probably written pseudonymously by Labour staffers), and from Labour MP Trevor Mallard at Red Alert in a series of posts from 2011-12 (some slightly cryptic) .
Last year, Lusk's background was discussed in a New Zealand Herald article from June 2013 which was based on a leaked plan by Lusk called "Building a Conservative Fiscal Majority".
And in 2013 we also saw the most insightful piece into Simon Lusk's background – an unusually open and revealing profile on him by Fairfax journalist Andrea Vance.
Blogger Peter Aranyi has also shown an interest in Simon Lusk with several posts which usefully excerpt details from the various articles from 2011-2013.
How can we find out more about Simon Lusk?
In the next post, I look exclusively at Simon Lusk's Master's thesis from Otago University, which gives us an insight into his political values and direction.