Welcome to geoffreymiller.info!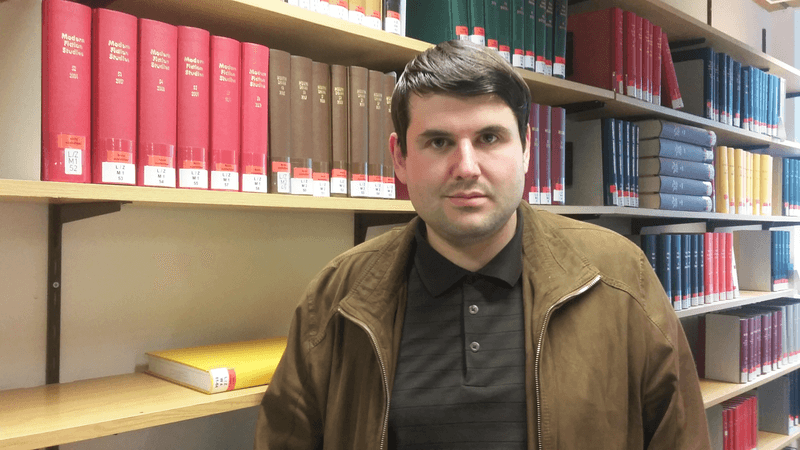 My name is Geoffrey Miller. I'm interested in many things, but particularly politics, media, language and translation.
This website functions as a hub for my professional and personal interests. I also run a separate website for my translation business, Geoffrey Miller Translations.
If there is anything I can do for you, please do not hesitate to e-mail me via the contact form. You can also connect with me on social media using the links at the top left.
Qualifications and employment
I hold a Master of Arts (M.A.) degree in Teaching English to Speakers of Other Languages (TESOL) from the Victoria University of Wellington, New Zealand.
I also hold a Bachelor of Arts with Honours (B.A. Hons.) four-year degree from the University of Otago, New Zealand. My major subject was Political Studies.  Concurrently with this, I completed a Diploma of Language and Culture (German).
From 2008-2017, I was employed as a lecturer in the Department of English and Linguistics at the Johannes Gutenberg-University of Mainz, Germany.
I currently work as a freelance translator for German-English.
Politics
I contribute political commentary on a range of topics, with a particular focus on my home country of New Zealand, but also on Germany and wider international affairs.
In November 2016, my comparison piece 'John Key v Donald Trump – the five similarities' was published in print and online by the Weekend Herald (Auckland). The article was promoted on the front page of the print edition.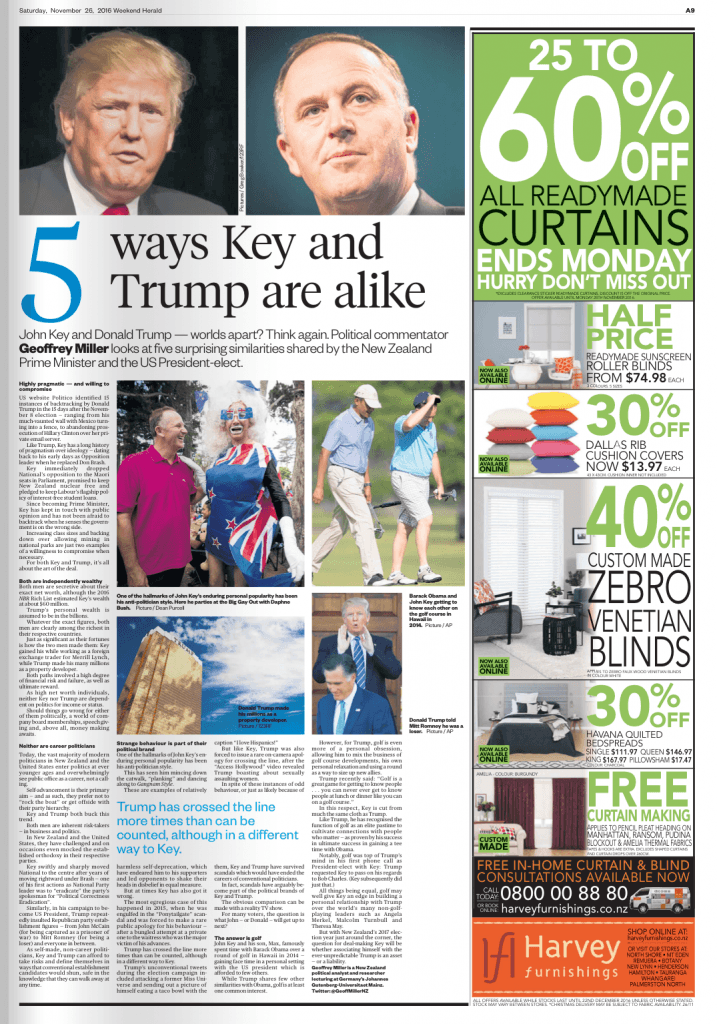 During the 2014 New Zealand election campaign, I co-authored a weekly column for the Herald on Sunday newspaper (Auckland) on the role of Twitter on the election. We also compiled the Twitter Top 100, New Zealand's first rankings of Twitter accounts to follow in the political scene.
On election day in New Zealand in 2014, my analysis was featured on the live blog from The Guardian.
Further op-ed pieces written by me have been published by outlets such as Der Tagesspiegel online (Berlin) and The Diplomat.
I have also been interviewed as a political commentator on Dunedin Television and several times for New Zealand news radio station Radio Live. You can find these appearances on my YouTube channel.
I have also published in the journal Political Science and in the book Political Marketing: Principles and Applications, edited by Associate Prof. Dr. Jennifer Lees-Marshment.
I edit and maintain several Twitter lists for New Zealand media and politics. These lists have proven especially popular with journalists and parliamentary staffers as a way to keep up with the enormous amount of content being shared every day.
In the lead up to the 2014 New Zealand General Election, I was employed as a tutor for the course Introduction to New Zealand Politics at the University of Otago.
Language
I am a qualified translator for German to English. I am a certified translator in Germany, as a staatlich geprüfter Übersetzer für Englisch in the state of Hesse. I also hold the Diploma in Translation qualification from the Chartered Institute of Linguists (CIOL, London).
In addition to my first language of English, I speak near-native German, as well as fluent Spanish and Swedish. I hold advanced language qualifications which certify my skills:
Media
I have a strong interest in the workings of the news media in general.
In addition to the experience gained from collaborating with the news media directly, I created and taught a course for several years at university level. This course integrated theory with real-world examples and critically analysed the way news is gathered, reported and presented.
In 2012, I visited the studios of Al Jazeera in Doha, Qatar.
Further information
Please let me know if you require further information or would like to discuss any opportunities.